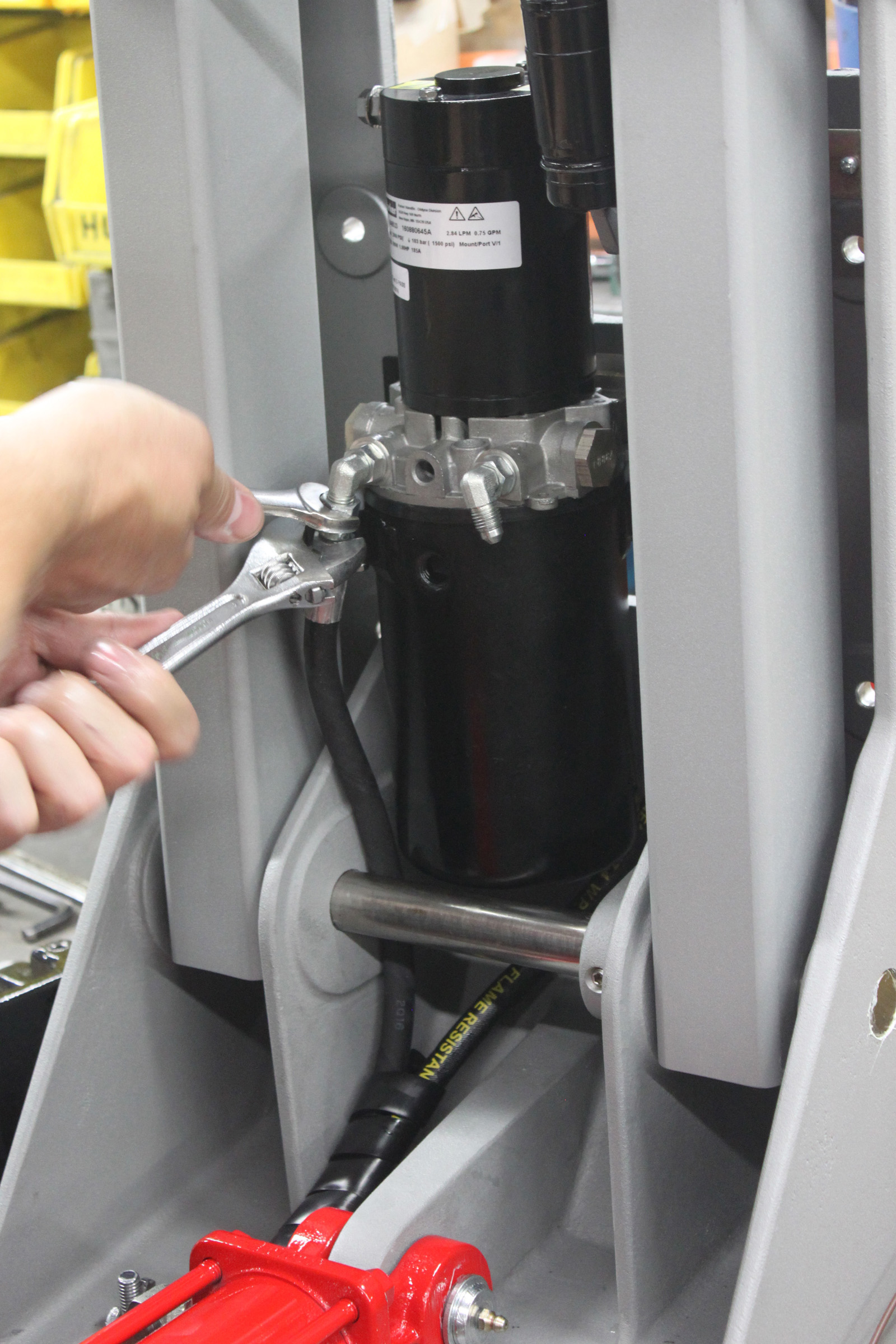 Maximum Load Upgrade Kit for HLAS/HPTS/HHSS Systems
Documents
Documents
Description

For use with Horizontal Ladder Access (HLAS), Horizontal Portable Tank (HPTS), and Horizontal Hard Sleeve (HHSS) systems manufactured before April 2014. Kit upgrades maximum load from 300 lb. to the new 500 lb. standard.

Includes a new hydraulic power unit (pump & motor), a new hydraulic cylinder, and associated parts for installation of both.

If unsure which generation of HLAS/HPTS/HHSS you posses, please refer to your product manual or call us at 1-800-711-FIRE with your serial number to confirm.