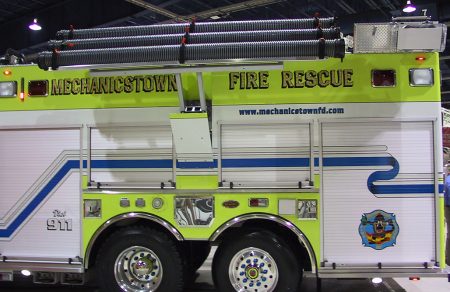 Horizontal Hard Sleeve System
Documents
Documents
Description

Store up to three hard sleeves over the top of the apparatus, freeing up more room for compartment storage in the side body below.

At the flip of a switch the system lowers the sleeves to a convenient height for safe and easy retrieval. Boom lowers sleeves away from the side body, so that access to side compartments remains unrestricted.

Powered by a beefy, self-contained hydraulic piston with a maximum load of 500 lb.

Meets the NFPA standard. A Flashing Light Kit is provided.