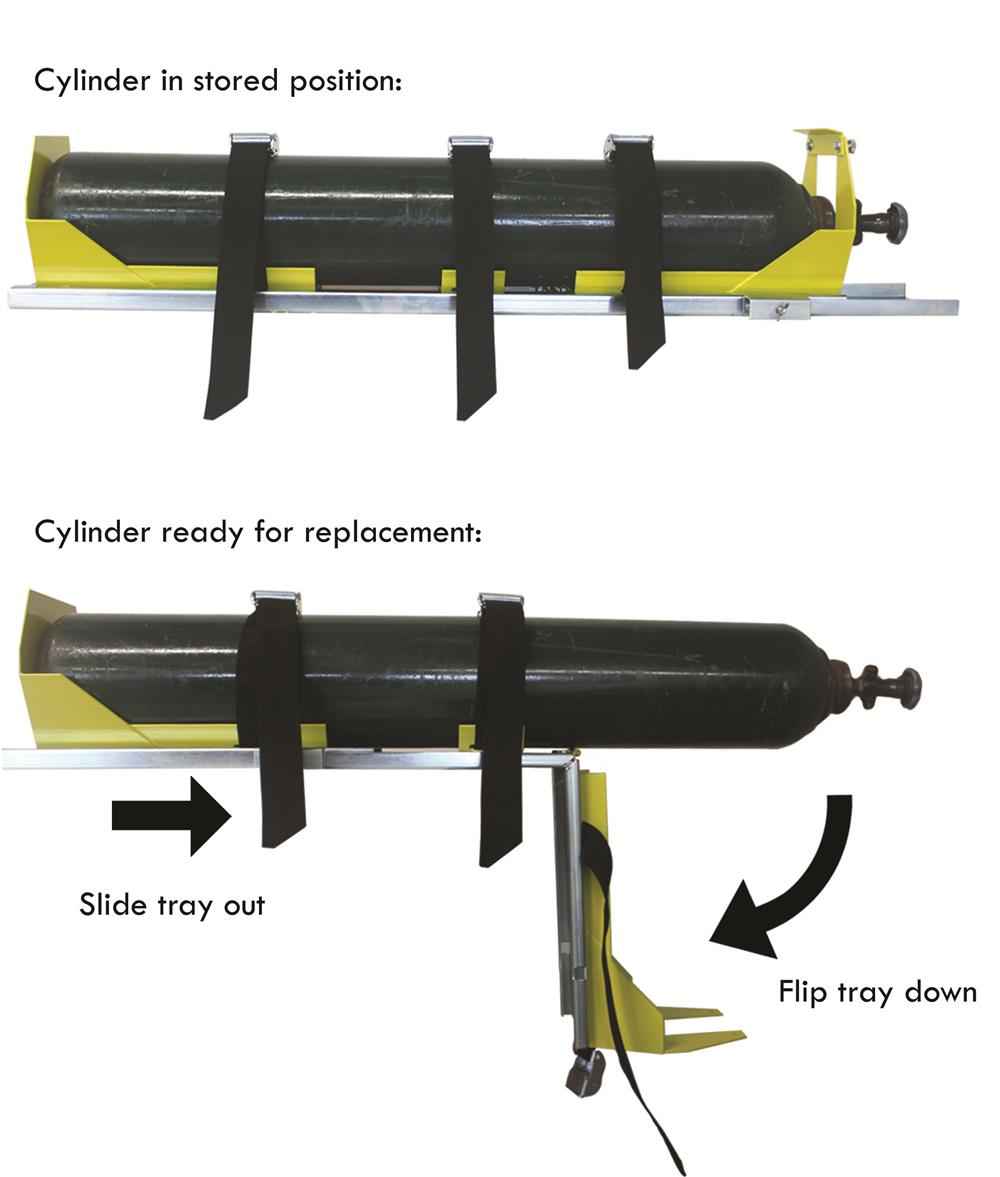 Slide Assembly with Hinge
Documents
Documents
Description

Makes changing bench-mounted oxygen cylinders easier than ever! The QR-SAFD mounts easily under the ambulance bench seats or any other appropriate horizontal compartment and eliminates the need to raise a heavy cylinder up and over the edge of the cylinder bracket.

To switch cylinders, flip the latch and slide the tray out of the compartment. Once extended, release the hinge to drop the top half of the bracket 90 degrees and out of the way. Slide in the new gas cylinder as if you were loading a torpedo. Once cylinder is secured in place, lock the hinged bracket back into the stored position and slide tray back into the compartment.

Shown with bracket QR-MV (sold separately).

Complies with SAE-J3043, AMD Standard 003 for oxygen tank retention systems, and GSA KKK specification when used as recommended. Complies with OSHA and insurance safety regulations.
Related Products