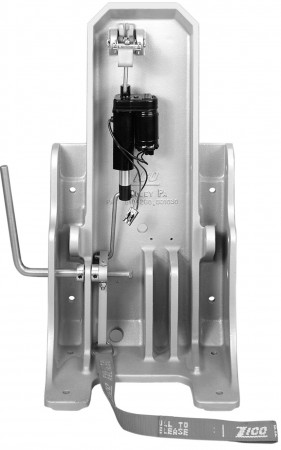 Electric Locking System for LAS/HSS
Documents
Documents
Description

For use with QUIC-LIFT Ladder Access (LAS-) and Hard Sleeve (HSS-) systems. For LAS-BHM bulkhead systems, see Model LLAS-BHM-ELS.

Adds additional security—the Electric Locking System may be operated via the LAS/HSS control panel and comes complete with wiring and electrical components.

Note: If your system was delivered prior to September 16, 1998, you will require new base castings in order to install this locking system. If unsure which generation of LAS/HSS you posses, please call us at 1-800-711-FIRE with your serial number.
Related Products