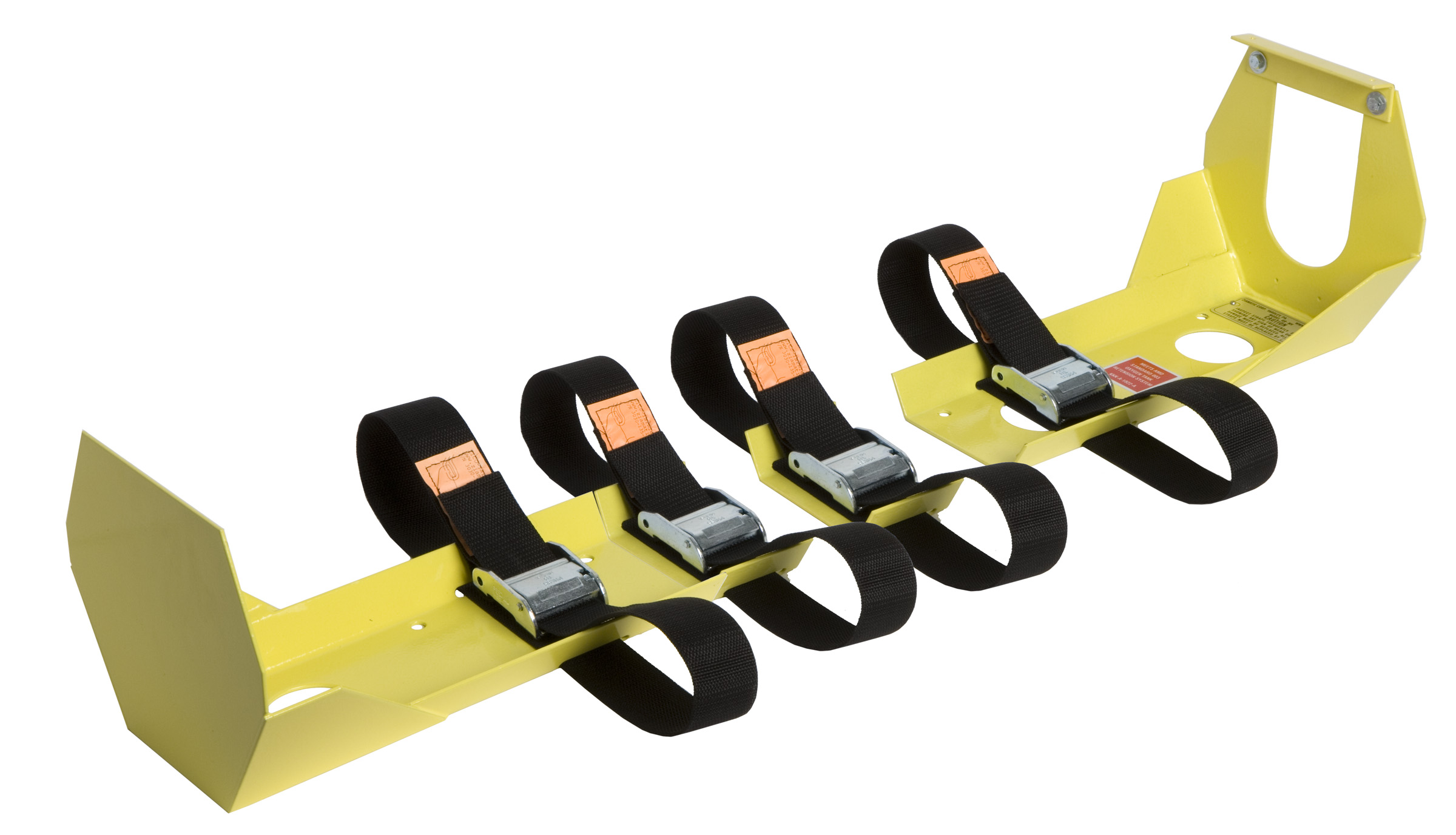 Multiversal Bracket Only for OTS Systems
Documents
Documents
Description

For use with QR-OTS systems. Bracket consists of two separate ends (base and retainer) and one center strap bracket. Base and retainer ends can be spaced apart to accommodate "M", "G", "H", "K", and "T" cylinders. Three heavy-duty straps hold cylinder securely in place. Straps adjust to cylinder diameters of 6-3/4″ to 11″

Base and Retainer Dimensions: 14-3/8″L x 10-1/2″W x 8-5/8″H

Complies with SAE-J3043, AMD Standard 003 for oxygen tank retention systems, and GSA KKK specification when used as recommended. Complies with OSHA and insurance safety regulations.