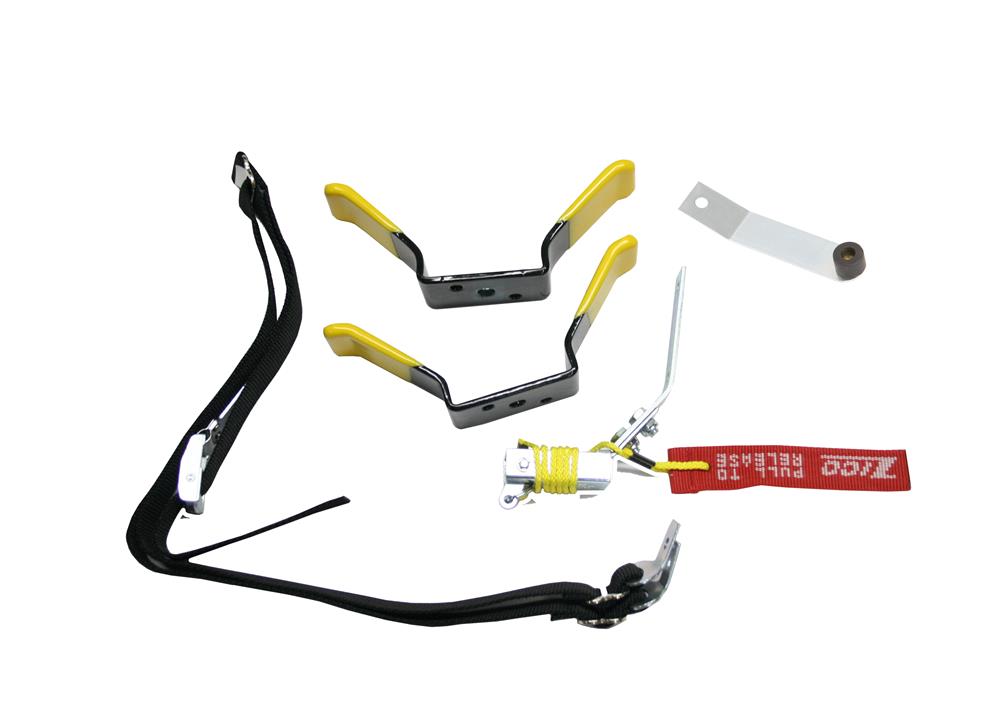 Spring Clip Bracket to Load & Lock w/ Ejector Spring Conversion Kit
Documents
Documents
Description

Everything needed to convert a WALKAWAY Spring Clip bracket into a Load & Lock bracket with Ejector Spring.

The Ejector Spring applies light force to the stowed cylinder and eases cylinder release when strap is removed.

Includes Load & Lock strap and release assembly (Model LLS), two cylinder seats (Model HS), Ejector Spring (Model LLES), and mounting hardware.
Related Products