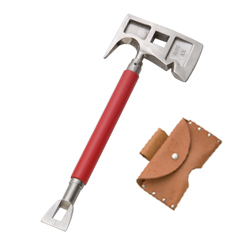 QUIC-AXE w/ Square Wrench & Sheath
Description

A lightweight, personal multi-purpose rescue and forcible entry tool with a pry point, cutting edge, and prying edge. The unique design makes it useful as an axe, hydrant wrench, hammer, nail pull, and gas shut-off.

15″ long. Nickel-plated alloy with a PVC-covered handle.