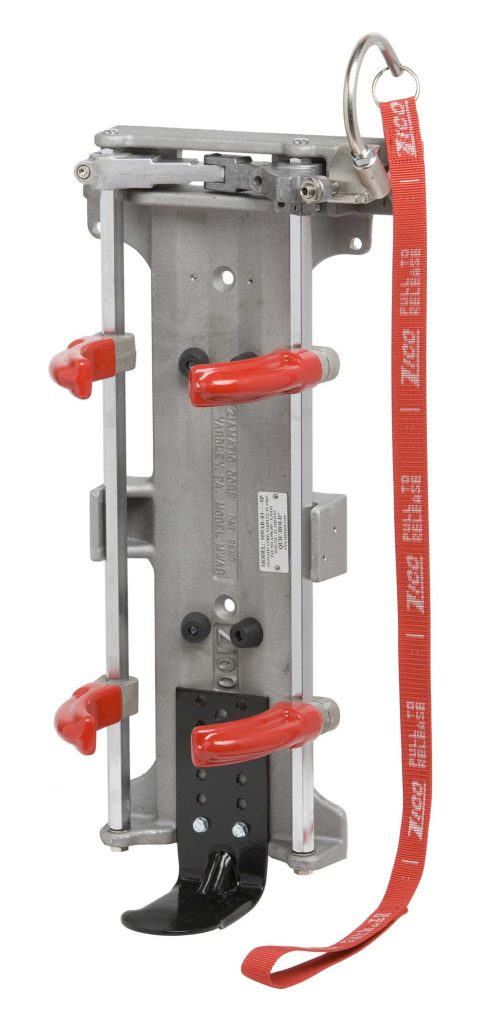 7″ QUIC-HOLD Mechanical Bracket – Adjustable Footplate
Documents
Documents
Description

An inverted backplate and adjustable footplate accommodate a wider range of SCBAs.

Features:

– The QUIC-HOLD secures the SCBA with four, PVC-coated clamp arms—without the need for straps or other locking devices.

– Donning the SCBA is fast and easy. Simply slip into the harness, pull on the release lanyard, and stand up. To secure the cylinder, place the SCBA in the footplate and push up on the cam-operated release lever.

– Clamp arms are made of strong yet lightweight aluminum alloys. Hex arms and operating lever are made of plated steel for years of constant use.

– NFPA compliant and third-party tested to exceed the 11G standard.

For optional pull releases, see Models MWAB-RC-SP, MWAB-PRC-R, and MWAB-PRC-L.